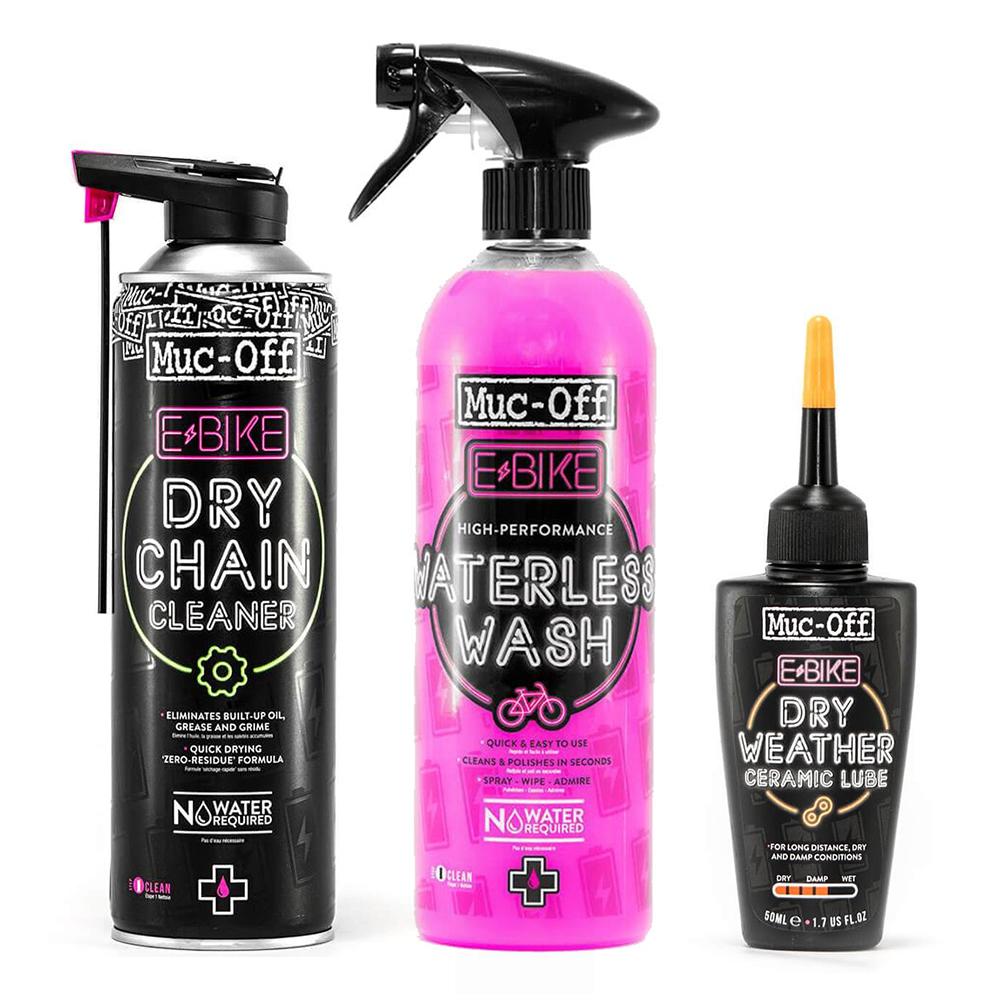 Muc Off E-Bike Wash & Lube Cleaner Kit
Muc-Off
99353599
Muc-Off E-Bike Wash and Lube kit contains the following:
Ebike Dry Chain Cleaner

Ebike Waterless Wash

Ebike 50ml Dry Weather Lube

Microfibre Cloth
EBIKE DRY CHAIN CLEANER
Our advanced Dry Chain Cleaner quickly eliminates built up oil, grease and grime without the need for rinsing with water. Its unique dry 'zero-residue' formula means that after cleaning, it simply evaporates to leave the area thoroughly clean of grime with no residue. Works on even the toughest of grime, including waterproof grease and chain lube/wax residue. 
EBIKE WATERLESS WASH
Muc-Off High-Performance Waterless Wash is a quick & easy to use spray which cleans and polishes in seconds without the need for water. It details your whole bike in seconds leaving behind a streak-free lustre. Its innovative formula is designed to encapsulate any surface dirt to prevent scratching. Use it to remove light contaminants in between major washes. 
MICROFIBRE CLOTH
A proprietary ceramic formulation containing integral Boron Nitride compounds for low friction in dry and dusty conditions. Formulated with our unique eBike specific lubricity pack to handle the higher torque loads of an eBike drivetrain.
Ideal for: Chains, cables, shifters, derailleurs & pedals.
Microfiber Cloth
Cleaning Cloth is composed of premium quality, super soft microfiber material that has been specifically designed to clean delicate finishes. It's the ideal size for cleaning on the move, and we've even made sure it's machine washable!