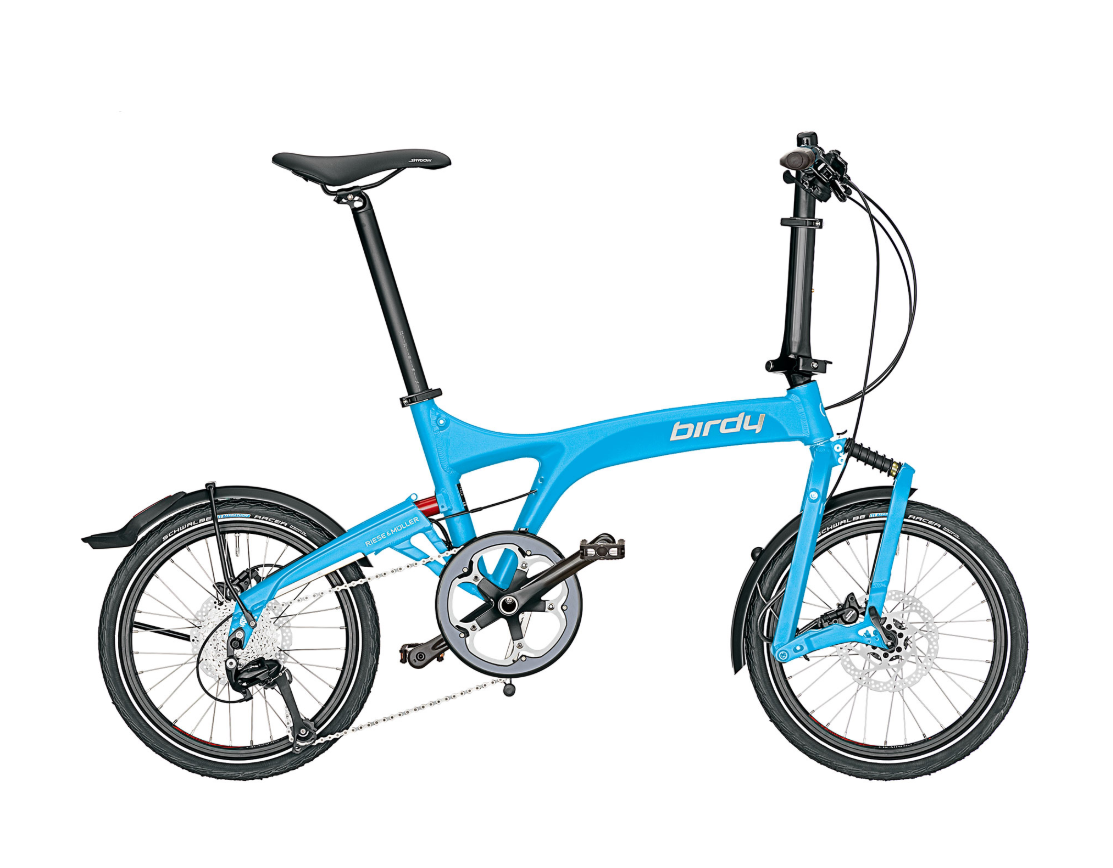 Riese & Müller Birdy Touring Cyan
Riese & Müller
98022885
The Birdy Touring features a simple Shimano 10 speed gearing system that can cope with most touring adventures. This is the bike that you really can pack up and take on foreign tours. If you fit the rear rack and front low riders the Birdy Touring the bike will still fold as usual, but will carry four small panniers and give you a knee-friendly gear to haul them up the steepest gradients.
With the Shimano hydraulic discs, you no longer have the hassle of keeping your V-brake pads adjusted and clean or the worry of overheating and abrading your wheel rims on long descents loaded up with panniers front and rear. One finger, reliable, all-weather braking is what you get.  Shimano disc brake pads are available pretty much everywhere.
Optional Supernova dynamo lighting is availble for all day safe riding.