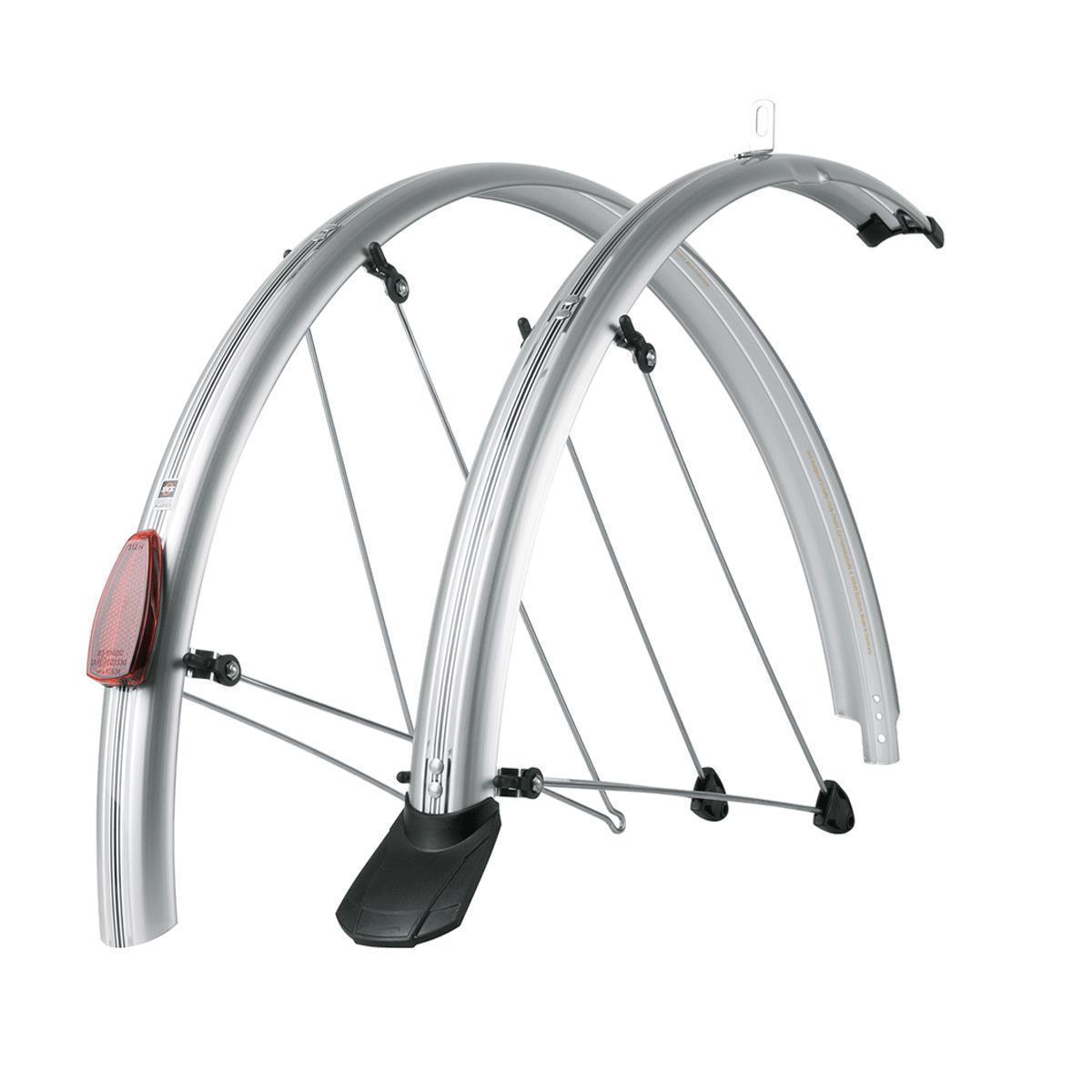 SKS Mudguards Chromoplastics P50 Silver
SKS Germany
9900000007331
SKS Chromoplastics: 
Cycle Heaven #1 Recommended
The classic, and still the best full coverage mudguard. Complete set for front and rear with traditional and unmistakable decorative stripes. Reflector and spoilers included. 
• 3.4mm stainless steel stays
• Front fork crown fitting, sliding bridge and fixed bridges made of stainless steel
• Including stainless steel assembly kit and fitting bolts
• Secu clip "break-away" fittings on front stays avoid blocking of the wheel when an object gets between tyre and mudguard
• 50mm
Important Information!
We can fit these Mudguards for free when you purchase any compatible bike.
Please Note: You must purchase the bike and mudguards together on the same transaction.
Select the relevant option below from the drop down options below. 
Please allow additional time for fitting and delivery. We will contact you with a confirmed delivery date once work and stock has been allocated, If you would like the mudguards delivered with your bike but not fitted please select the "do not fit".